I Made it. I knew I had ages to join in with this challenge, but guess what, I left it to the last minute! The Refashioners 2016 is a challenge run by Portia at makers.uk. This years challenge was to make something new out of old jeans.
Eventually I decided to try and sew a Yoyo dress from my old jeans. The biggest challenge was to try and cut out the pattern pieces from the jeans that I had. Its way easier if you've have got BIG jeans. I actually got the lighter colour pair from a second hand market stall for a few euros, the other darker pairs I acquired from a friend and what I already had. I used three different pairs to make my dress. The bodice, front and back was cut from the back bottom area of the jeans and actually the back skirt from this area too. I unpicked all the pockets as they were not really in the right places which has left some pretty cool pocket outlines on my shoulders and bottom.  The front skirt was cut from the lower legs. This has meant I have got an extra seam line on the front that kinda sticks out a bit at the bottom but I can live with this.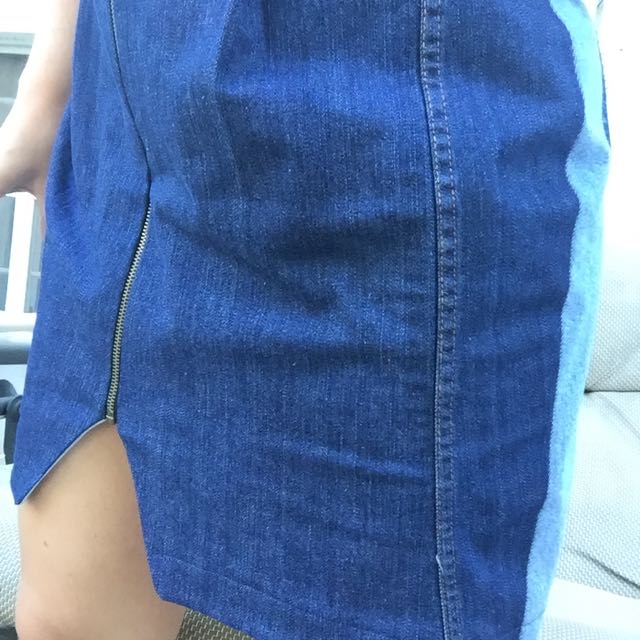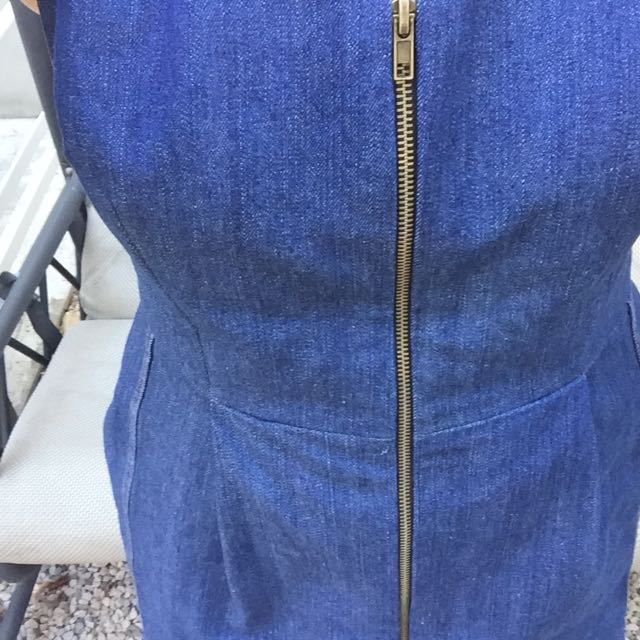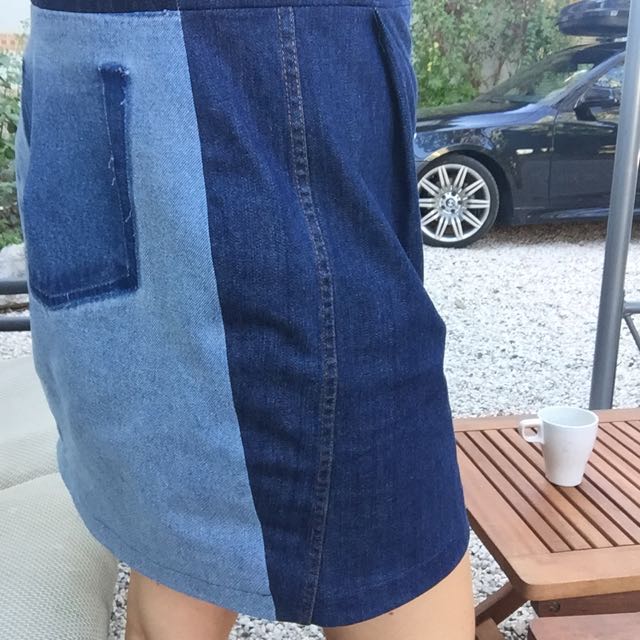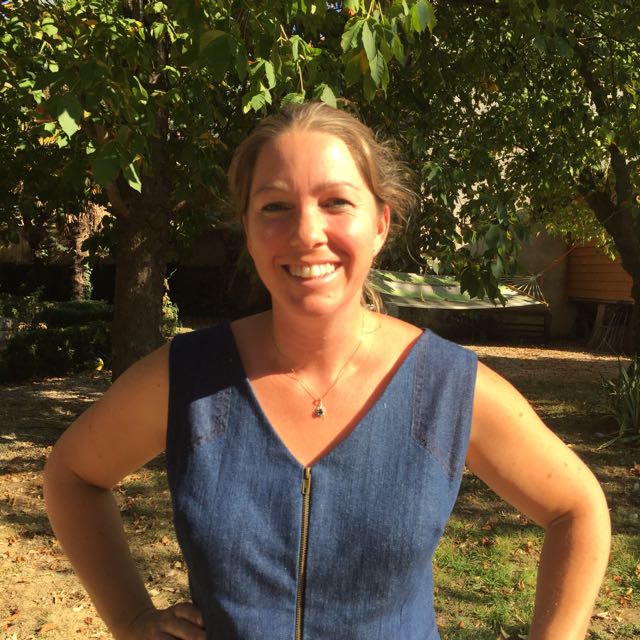 My first time using a Papercut pattern and therefore my first attempt sewing the Yoyo dress. It was a really pleasant sew, zero stress, good instructions, loved the rolling of the bodice to sew the arm holes to the facing technique. First time for this one. It was like magic pulling it through the right way. Also loved the facing that gets sewn all around the dress even the lower edge. Great as hemming isn't my favourite.
The fit has worked out well. I took the bodice in around the bust as I knew I might as I cut the pattern out based on my waist and hip measurements. I cut a size L. When I make the Yoyo dress again I will cut a smaller bodice and grade it into the waist.
I'm really glad I joined in with the refashioning challenge. It wasn't the first time I had refashioned a pair of jeans, remember those skirts with the little triangle sewn in to make up the skirt?! This challenge has helped me to look past that teenage make and it's been so inspiring.  There have been some great makes I've been keeping an eye on on Portia's blog and on instagram. Just search with the tags #therefashioners2016 or #jeanius.
And I love my finished result from a few pairs of jeans! Best thing is I'm going to get to wear my new Yoyo dress in nice weather and in the winter with a long sleeve T and boots. All seasons dress. I love sewing!