It has taken me nearly the whole month of January to sew something, I don't know what has happened, maybe I've lost some of my sewjo! I'm sure it will be back, I'm building a list of wanna be sews!
My first emery dress, pattern by Christine Haynes. Here she is!
You know, I'm not sure about it? My dress that is, not the pattern! It seems fairly comfy although I'm not entirely sure if its a perfect fit. The back tends to desend lower than the front after a bit of wearing. I do always feel a little uncomfortable in a woven garment with sleeves where there is a little bit of restriction. My fabric choice perhaps is not great, (although it is now out of the stash!) it drapes well but its too synthetic. Even with a slip the skirt wants to stick to my bottom. Possibly I could try a cotton slip. I'm also not sure it's a great shape for me to wear with a gathered skirt around my waist. I've made a few lilou dresses before and the sureau from deer and doe. I love them but I always feel slightly erm… frumpy and not as confident when I'm wearing them. Maybe I'm learning something about myself here!!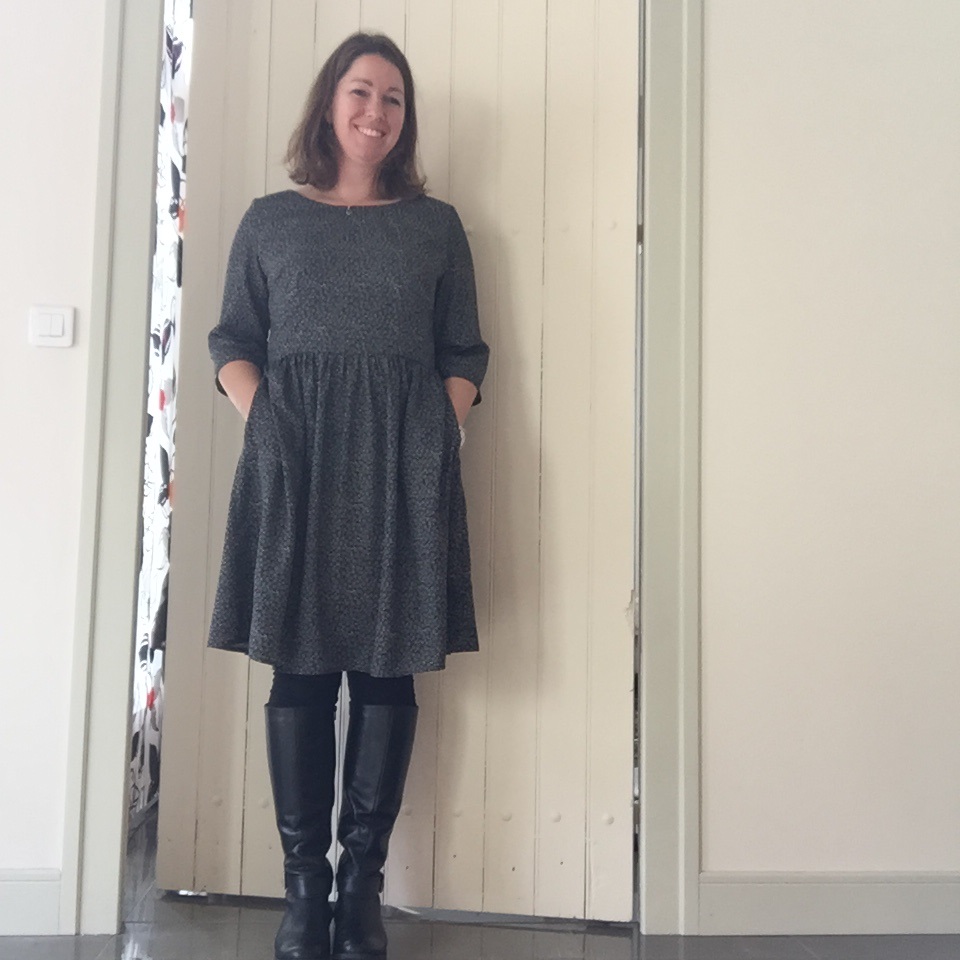 I do like my new Emery dress but I'm not sure it gives me joy! Anyone else read the Marie Kondo book and cleared out their wardrobe?
Anyway, I'll stop my unsatisfied going on. I loved the pattern and the making process. The pockets in particular, so easy and so satisfying. I might try another one in the summer in a pretty cotton and make it sleeveless, just for the pocket making! I made a straight size 14 with no alterations. There is probably scope for a bit of tweeking next time. Love the little dart on the shoulder, perfect for me as often the back zip gapes away for my neck and always requires alteration. The instructions were very good and I think a confident beginner with a few garments under their belt could probably tackle this dress. As I'm sure many have! Thank You Christine Haynes for a fab pattern.