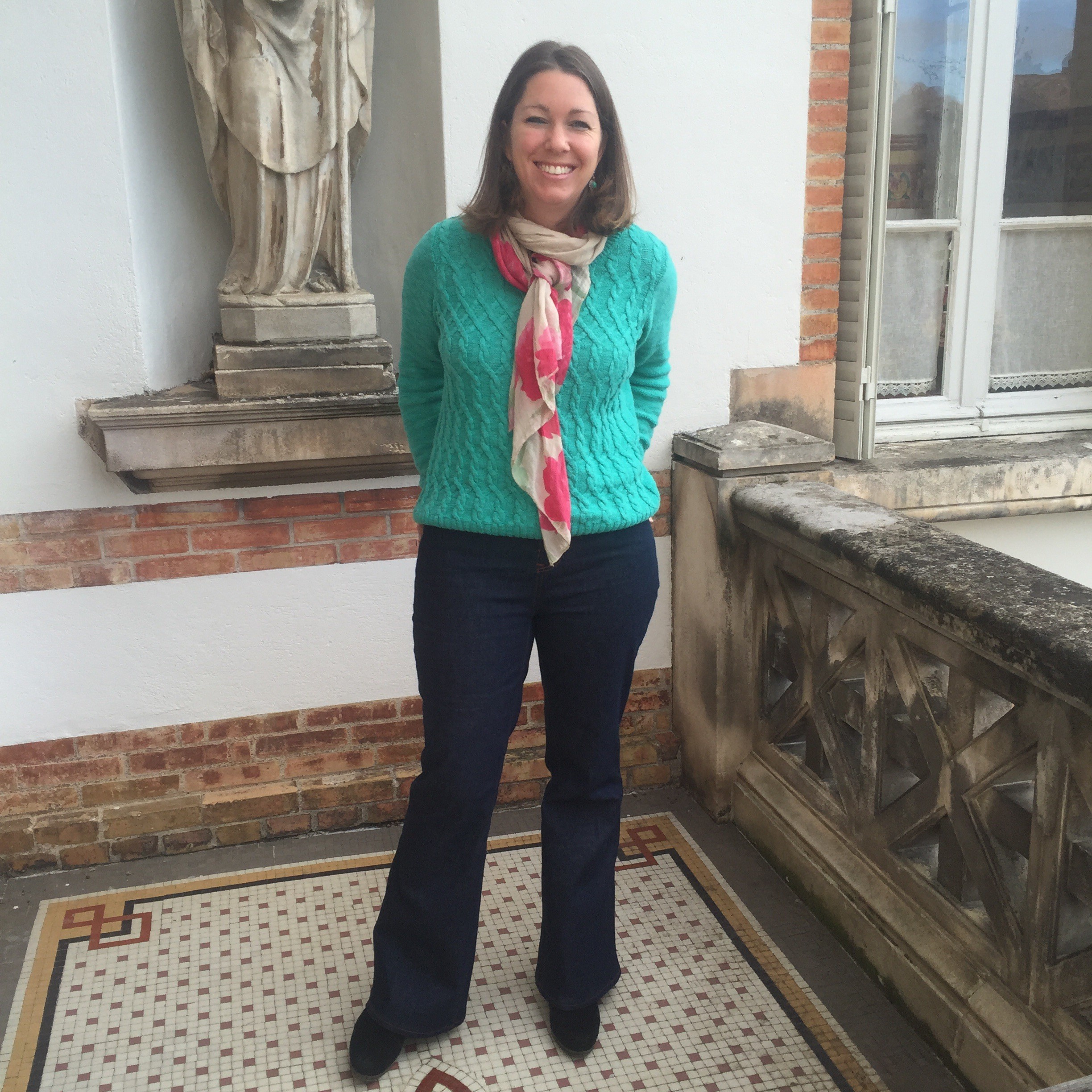 The pattern is out. Its being released today! I feel I have been seeing these jeans everywhere already! They have been well tested! A pair of flares that seems to suit everybody, honestly every pair I've seen look great  on their wearer. There are some great looking Birkin bottoms out there! The Birkin Flares from Baste and Gather
Luckily Lauren let me in on the second round of testing which made me very happy. I feel like it took me nearly a whole week of thinking and sewing and obsessing over them. Well worth it! And I've met a new gang of jean making girls!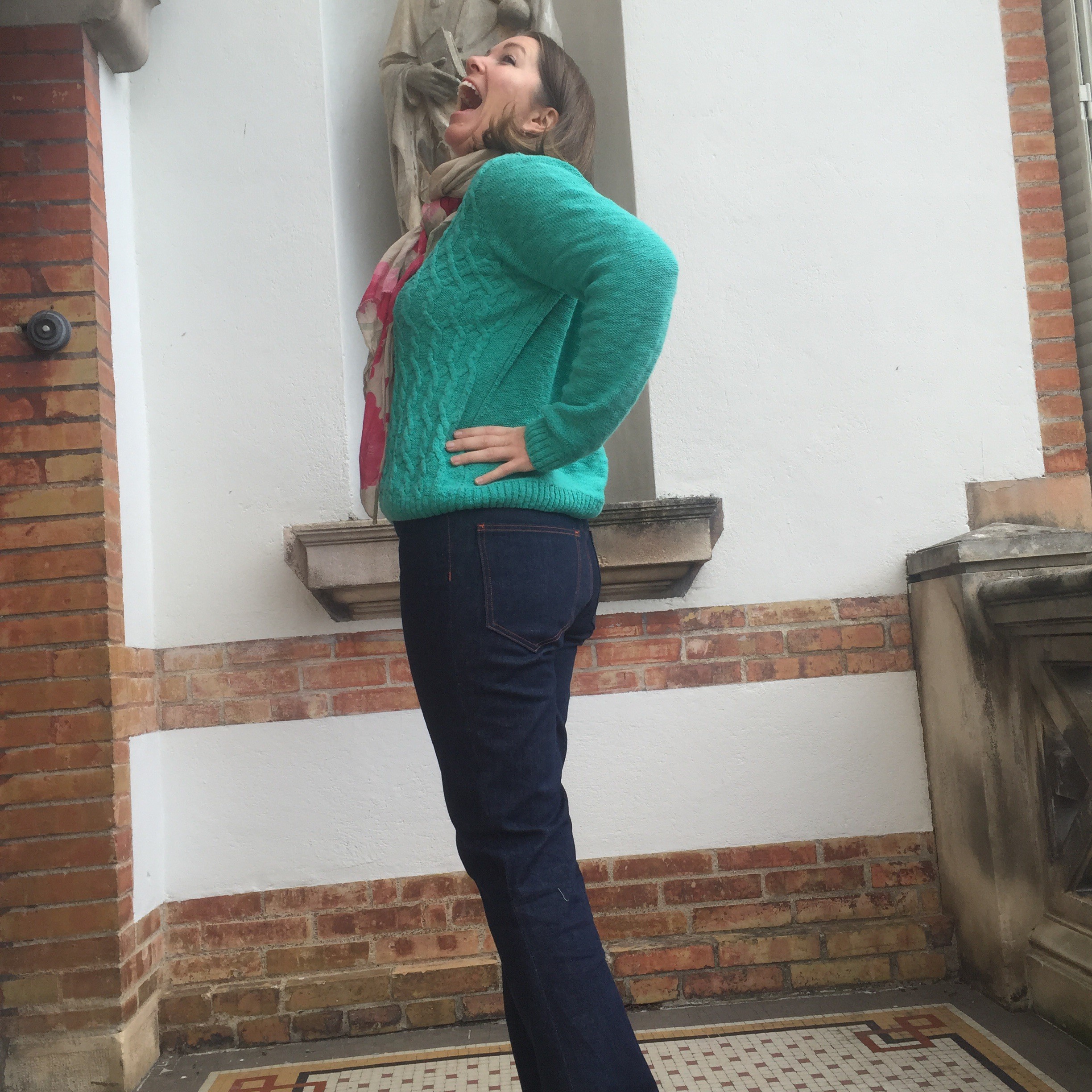 My testing went a bit like this. It ended up being a roller coaster of emotions, will they fit won't they fit. Are they going to look like this when the waistband is on, are they going to be right in the crotch, all of this going on.
One night I was feeling tired and felt despondent and not so happy with them, and then the next day I tried them on with the waistband it was like Happy Days! I couldn't wait to finish them. I knew they were only a tester pair but I so wanted them to work so I would wear them and feel good in them. I had great expectations for my first pair of jeans!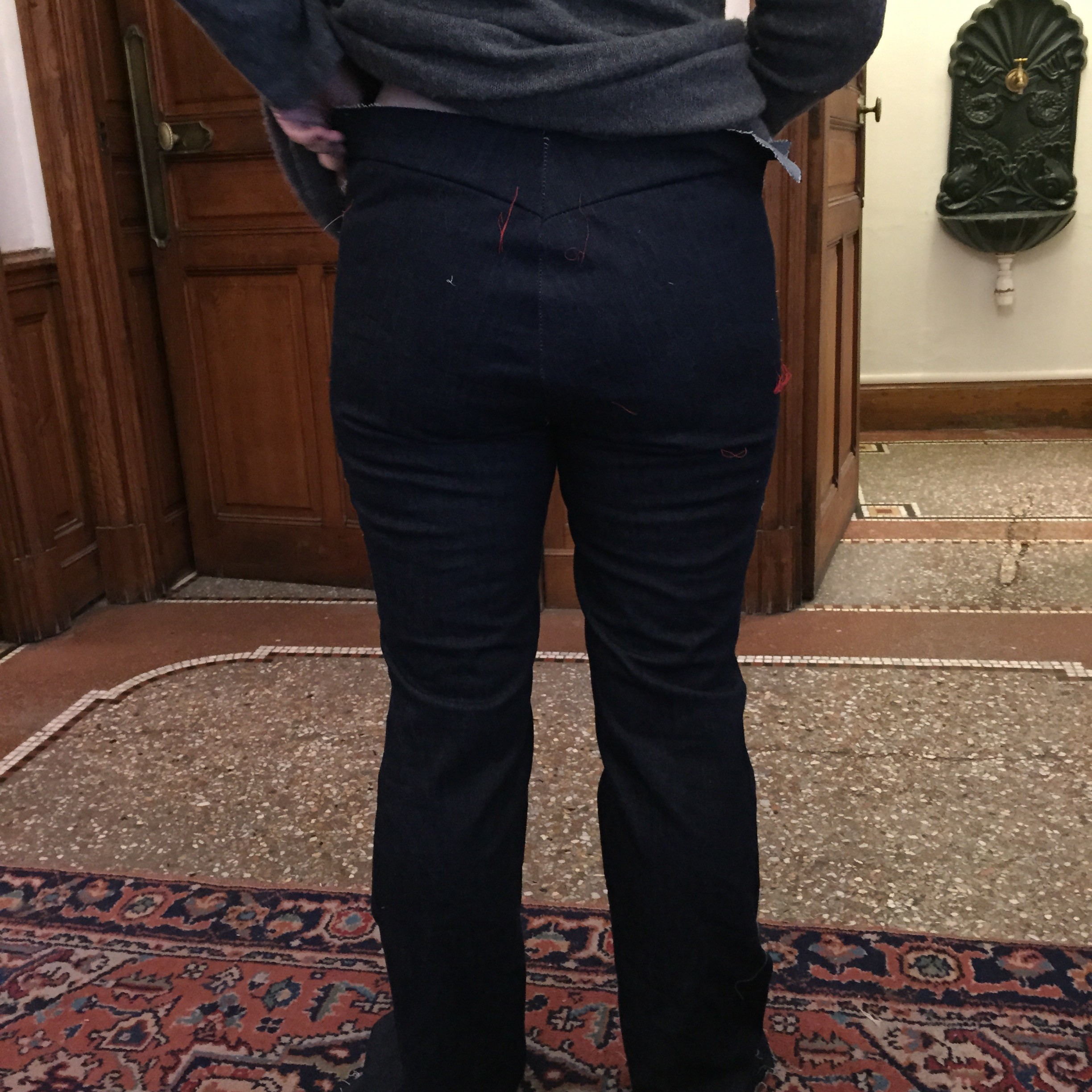 I made very few adjustments, for example I took out an inch in length before I cut my fabric but also took them up another good Inch or so. I took them in down the sides and a little at the crotch. The next pair I make I'm actually going to go down a size. If you make these do feel confident with your sizing and don't go up a size like I did. Laurens measurements seem to be quite true. There is a good amount of negative ease and I want to make more use of this. I'm also going to make the crotch a bit shorter for me. Around the bottom is fine but I need less length in the front and I'd like the waistband to sit a bit lower. I'm going to have a go at her next version, The Kendall skinnies!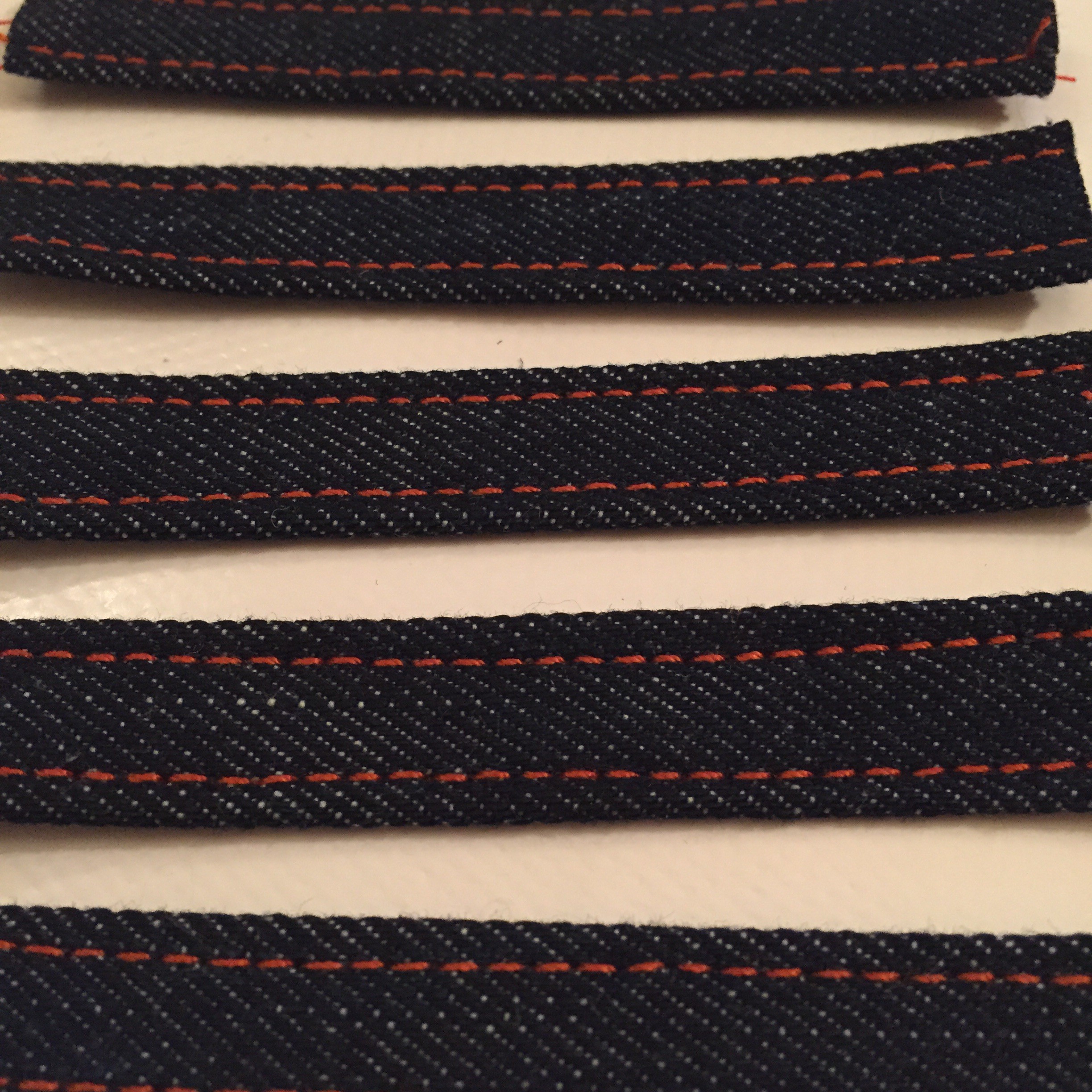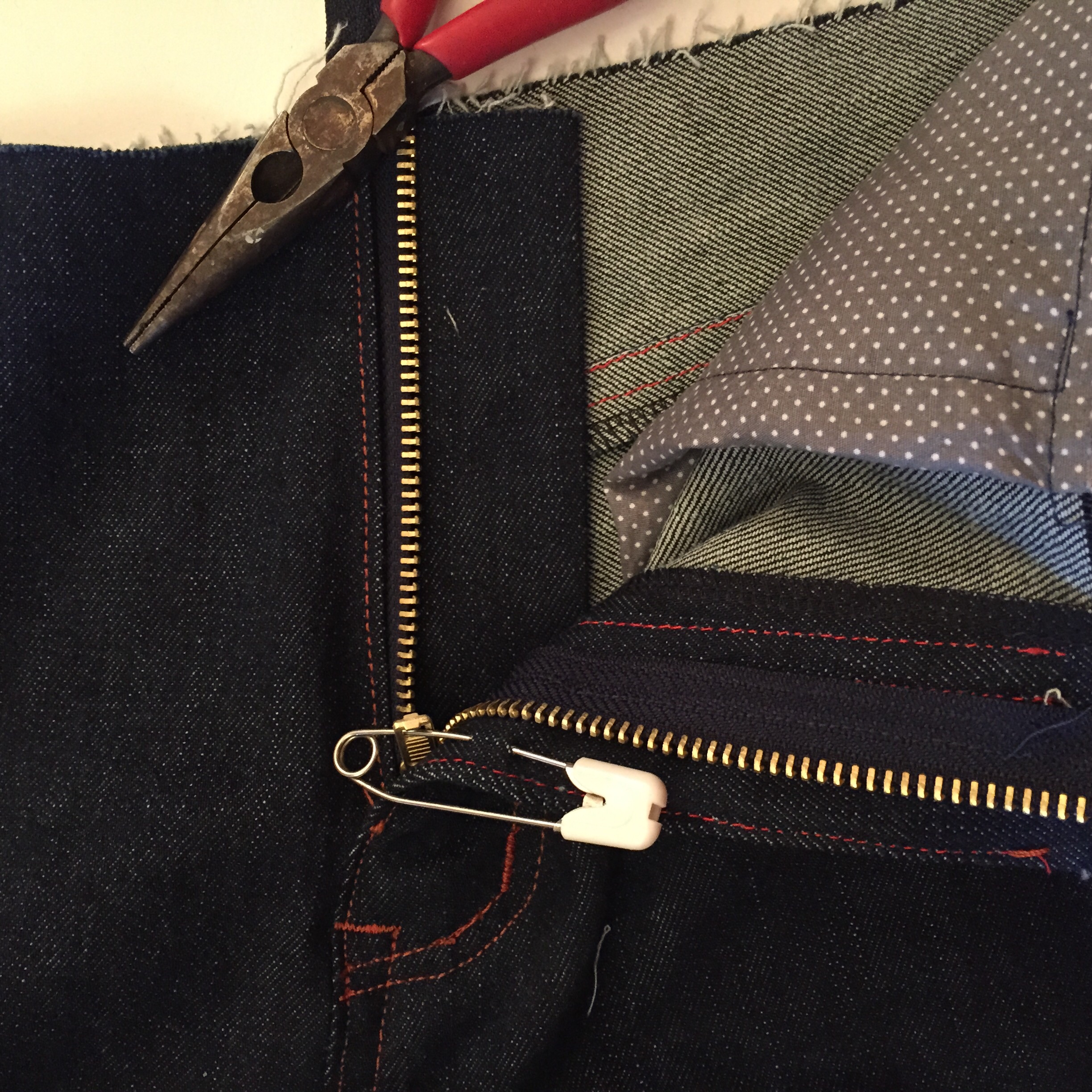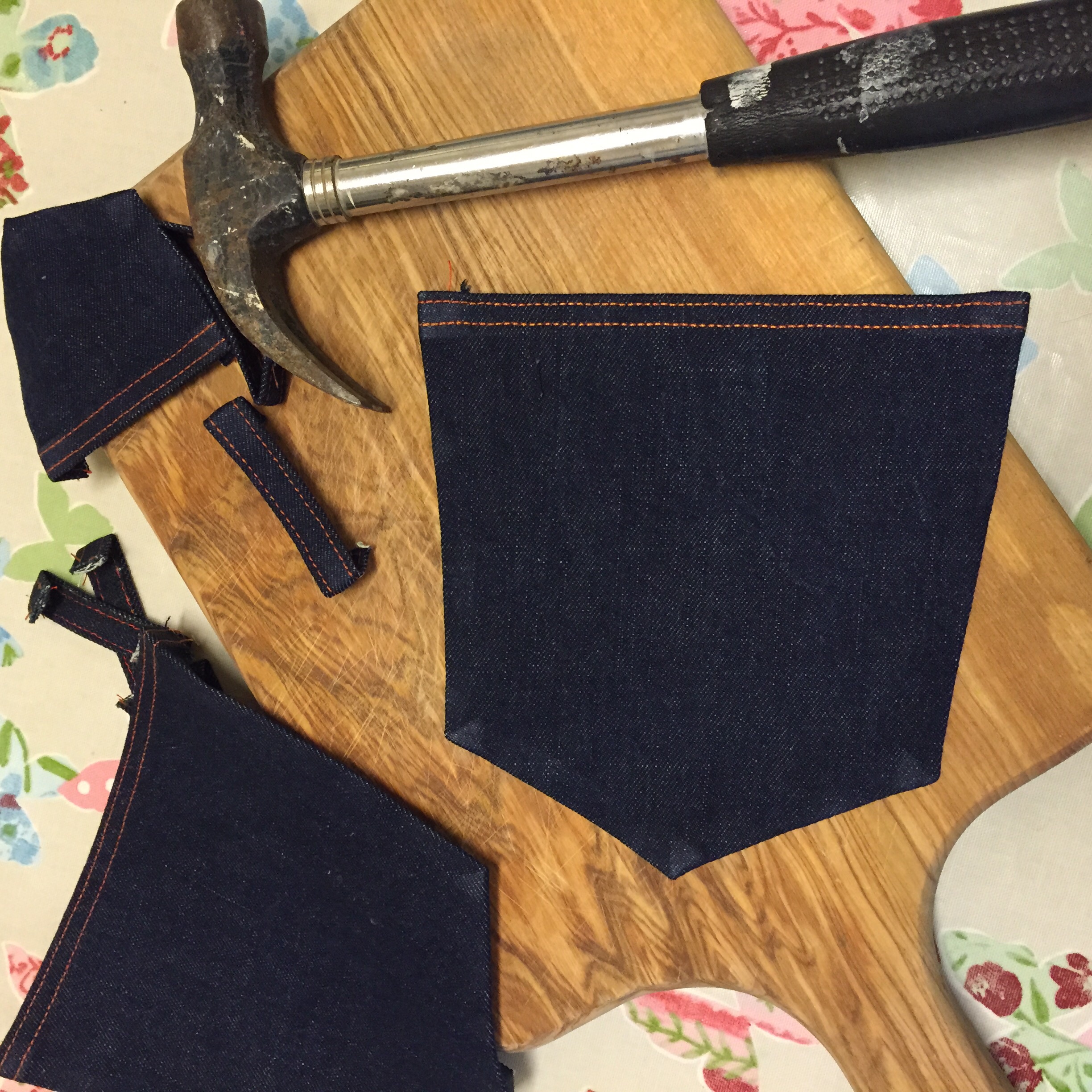 I loved all the topstitching, thank goodness I had my mums old machine back from the menders. It did beautiful topstitching , even though I had to hand crank on some of the belt loops. You even get to play with a hammer to bash your seams down, bit of fun and for the Button and rivets. I still haven't found rivets and to be honest I'm not too bothered, they still look like jeans!  The hardest part I think is the topstitching around the fly, can only get better with practice. The Best thing about this pattern is the instructions. They are very good, in fact I feel spoilt they were so good, with diagrams for each stage. And I bet there will be lots of help from Lauren online with her fab videos.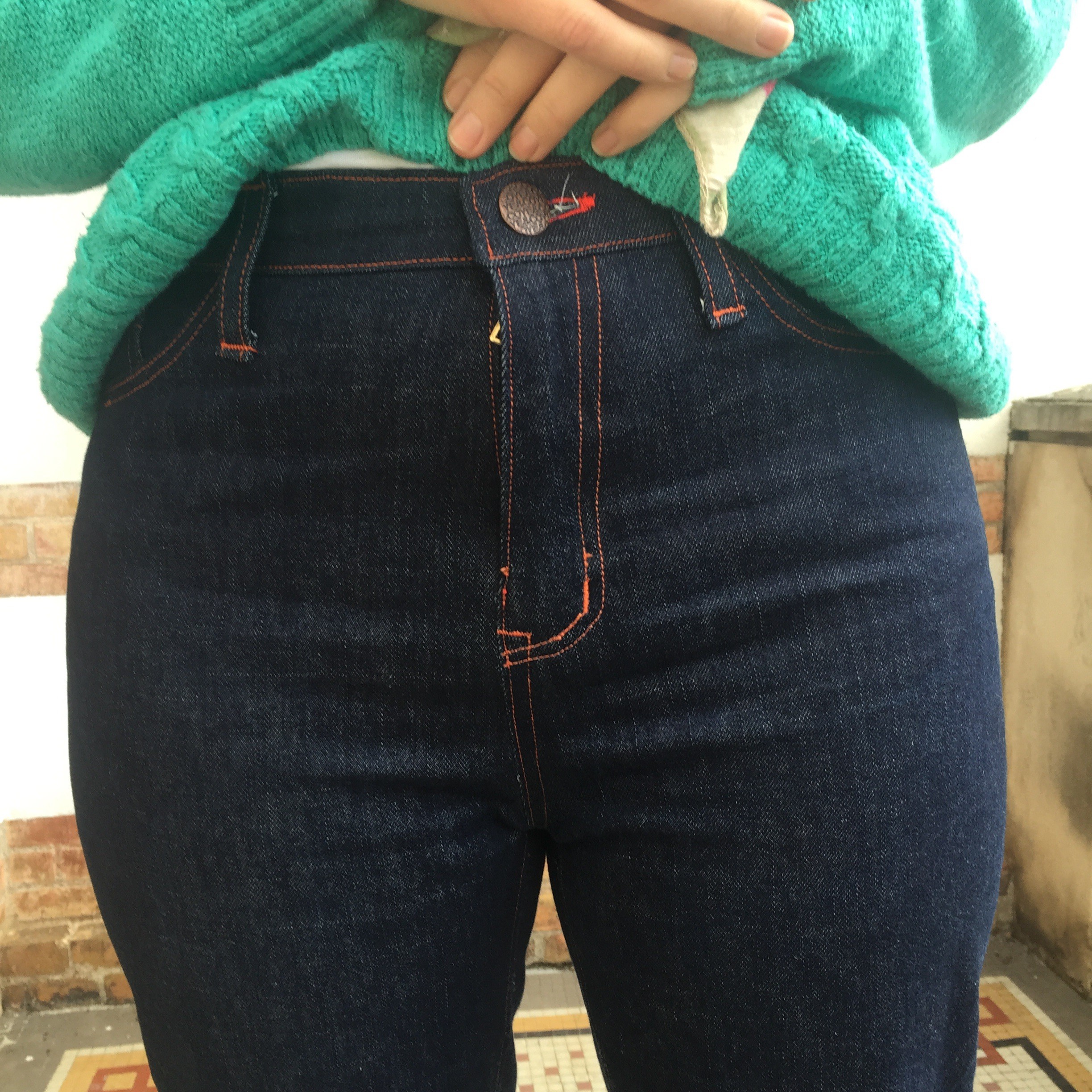 My fabric came from Ditto in Brighton. I'm quite happy with it, good weight and quality. I've ordered some more denim from them in different colours to have a play with. My friend Sue brings it back to France for me from Brighton to save on shipping, Thanks Sue. Great service from them by the way! Ha ha, Sue and Ditto!
The opportunity to test this pattern has encouraged me to make jeans. Thanks Lauren. I was a bit flippant about making jeans before as my shop bought  jeans did their job. I am so glad I have had a go and I now completely understand the excitement of making your own jeans. Pretty magic.
If you are tempted by this pattern, go get it, you won't regret it!
Lauren at Baste and Gather has a discount on its release, $2 off the pattern if you use birkinrelease as the discount code and also her other patterns are half price.