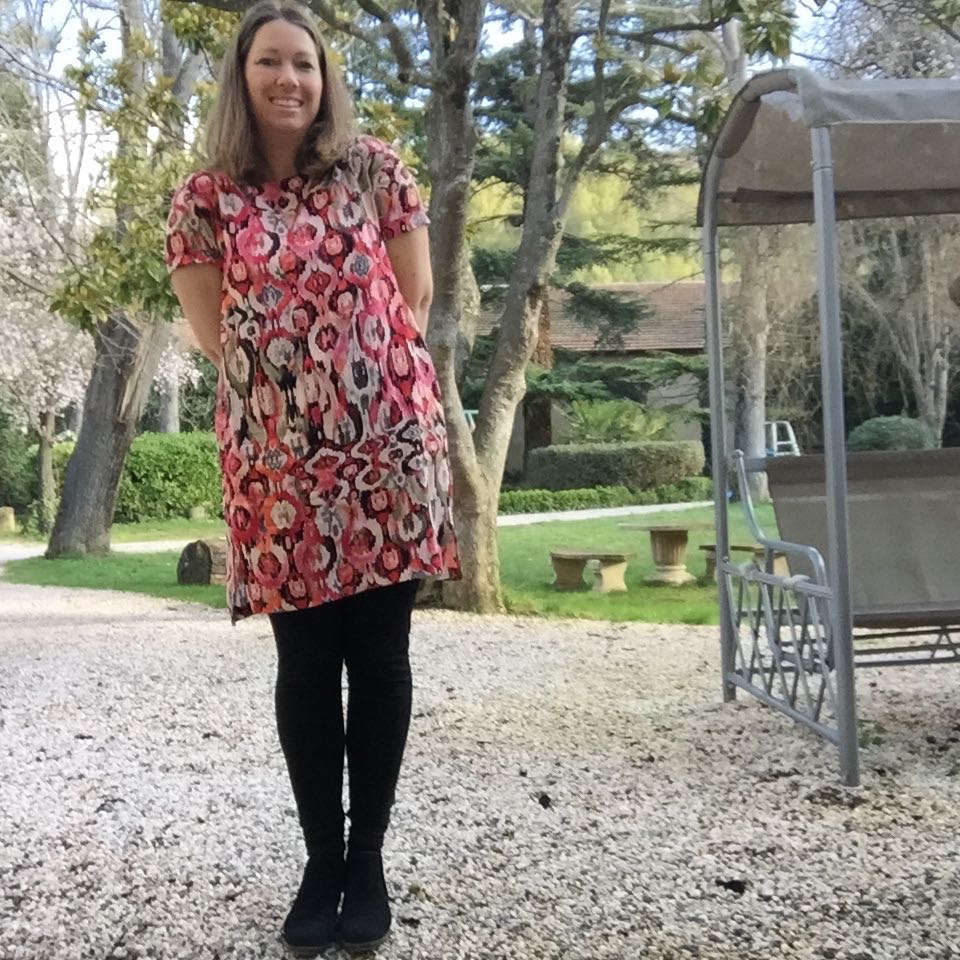 After a long while with lots of time spent gazing at everyone else's lovely Inari's I decided to go for it myself! I don't know what was stopping me, maybe because I thought it was too simple or maybe I didn't like the styling so much on the model. Well anyway, Heather at closet case files  Charlie at noble and daughter and also Sasha at secondopiano in particular all have amazing versions of this dress that I would have liked to make. There are lots of other brilliant versions I've seen also on instagram. And to be honest I like wearing this kind of loose comfy dress.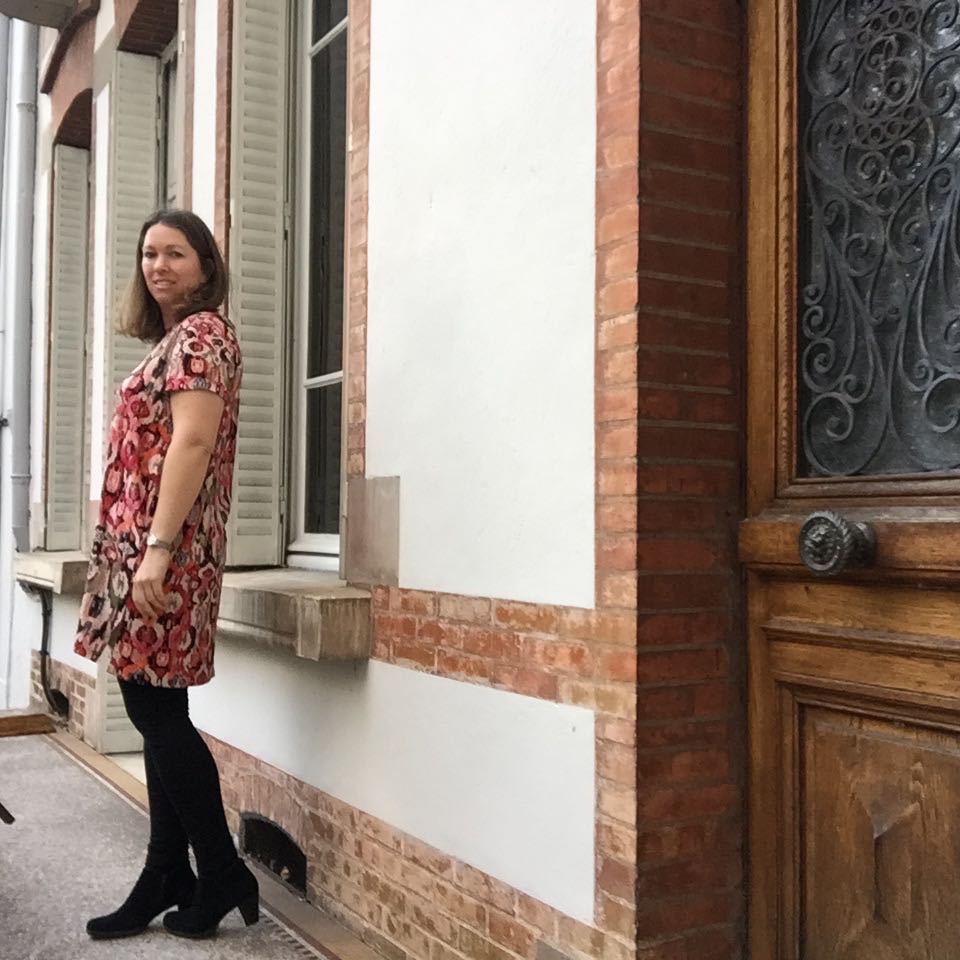 Instant pdf pattern printing it was!. I'm sure I'd sew less and less variety if pdf patterns weren't available. Apart form the sticking together bit I love em!
For this make the pattern actually came first and then with a shopping opportunity to Carcassonne I found this funky colourful soft viscose. Hoping this fabric will carry me through the seasons, worn with tights or leggings in winter and maybe bare legs in summer if I'm brave enough. Might be a bit short.
Fit wise I think its ok, might look into some sort of shoulder adjustment for the next one as it drops back across my shoulders a bit. Yes, I think I will make another. I feel good in it, I wasn't sure of the shape to start with but I like it. Very comfy too!
Fancy neck facing detail!
I've taken a few nerdy neck facing shots for you too. After Lauren at Baste and Gather mentioned on instagram how she finished off her facings I thought I'd have a go. I must admit I don't really like my facings with the overlocked edge. I mean its ok if I'm doing a quick make and not in the mood but this method that Lauren talked about I hadn't even thought about. It gives a much neater finish on the inside and feels nicer.
You are basically sewing your facing together at the shoulder seams, doing the same with the interfacing. Do not iron your interfacing onto the facing yet!!
Then sew all around the outside edge, right sides together of the facing and interfacing (sticky side on the outside!).
Clip the edges, then turn through. try and press it all flat with your fingers before you iron it all flat together. And there you have it, a really neat facing to then be sewn onto your neckline.
Love this technique! Thanks Lauren!
And Thanks to Named for a dress pattern that will be worn lots and made again! The Inari Tee.